Expertise is Journalism  |  Communications  |  Storytelling  |  Social Media  |  Public Relations   Marketing  |  Design  |  Layout  |  Online Fundraising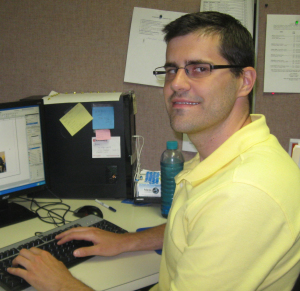 Vinny Pezzimenti is a creative, innovative and deadline-drive communications manager with a record of success developing written copy, designs and other outreach materials for consumer, business, fundraising and stakeholders.
He is experienced in managing internal and external communications, web design, editing and proof-reading, research and interviewing, and building and implementing effective marketing/PR strategies. A quick thinker with excellent analytical ability, Vinny is attentive to detail, a collaborative spirit and has the ability to multi-task and meet deadlines.
Vinny earned a B.A. in Journalism/Mass Communications from St. Bonaventure University and an M.S. in Education (Physical Education/Athletic Administration focus) from State University of New York at Brockport. He is currently the Agency Relations Coordinator for HomeCare & Hospice and Total Senior Care, overseeing public relations efforts for both organizations. Vinny spent nearly seven years working in newspapers as a writer and editor and a year as an Athletic Communications Assistant at St. Bonaventure. To learn more about Vinny, please access his Resume and Bio.