Expertise is Journalism  |  Communications  |  Storytelling  |  Social Media  |  Public Relations   Marketing  |  Design  |  Layout  |  Online Fundraising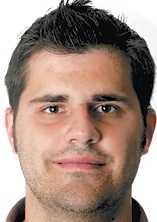 Vinny Pezzimenti is a creative, innovative and deadline-drive communicator and manager. With expertise in journalism and mass communications, Vinny also possesses skills and experiences in public relations, marketing, fundraising and administration.
Vinny earned a B.A. in Journalism/Mass Communications from St. Bonaventure University and an M.S. in Education (Physical Education/Athletic Administration focus) from State University of New York at Brockport. He is currently the Agency Relations Coordinator for HomeCare & Hospice and Total Senior Care, overseeing public relations efforts for both organizations. Vinny spent nearly seven years working in newspapers as a writer and editor and a year as an Athletic Communications Assistant at St. Bonaventure. To learn more about Vinny, please access his Resume and Bio.